Mac Tech International Pvt Ltd is the company in manufacturing and supplying the well-structured infrastructure. Puf Panel Manufacturer in Kolkata, Guwahati, Patna, Ghaziabad, Gurgaon, Jaipur, Uttarakhand, Pune, Indore, Lucknow, Odisha, Agra, Raipur is the leading manufacturing brand for Puf panels. Our product is made with the finest grade raw material and advanced technology in order to provide shelter. We cater our services as per the customer's demand. If you're looking out for good heat and sound insulation solution, then Puf Panel is the best bet.
You can choose Puf panel roofing for various applications such as living shelters, floriculture industry, cold storage, food processing industry telecom shelters, fruit & vegetable storage, clean room, defence, remote area offices, meat & poultry industry, pharmaceutical storage, temperature control cabins, sea food industry, and refrigeration systems. Some of the major benefits of Puf panel are high load bearing capacity, thermal insulation, high water and vapour barrier, easy erection, low maintenance, excellent panel joining and sealing and design flexibility.
We are one of the recognized puf panel Manufacturer in Uttarakhand, Patna, Guwahati, Gurgaon, Indore, Odisha, Ghaziabad, Agra, Raipur, Lucknow, Kolkata, Jaipur, Pune etc. These panels are the most appropriate choice for cooling purpose and noise reduction purpose.
We, at Mac Tech International Pvt Ltd, are proudly engaged in manufacturing and supplying the well-structured infrastructure. As a leading Puf panel manufacturer, we design and fabricate Puf panel using premium quality raw material and advanced machines.
Moreover, we can offer customized Puf roofing solutions according our customer's demands. Our products are suitable for all every application mentioned above. Key features of our Puf panels include commendable structure, superior strength, precise dimensions, weather proof, maintenance free, internationally acceptable material for building insulation and higher energy savings due to very low thermal conductivity.
Product Details :-
Color
Blue
Puf Panel Thickness
40 kg/m3
Temperature Range
- 60 degree C to +80 degree C
Panel width
800/1160 mm
We have firm devout in manufacturing and supplying the wide assortment of PUF Panels. These panels come with Pre-Painted Galvanized Steel Sheets (PPG), Pre-Painted Galvalume Steel Sheets, and Stainless Steel Sheets Fascias are manufactured by utilizing finest grade raw material and progressive technology. Moreover, these panels are supplied to customers in tamper proof packaging at nominal price tags.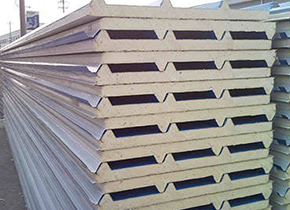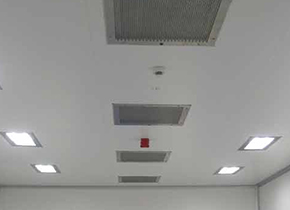 OUR NETWORK AREA
Puf panel Manufacturer in Guwahati
Puf panel Manufacturer in Kolkata
Puf panel Manufacturer in Patna
Puf panel Manufacturer in Ghaziabad
Puf panel Manufacturer in Gurgaon
Puf panel Manufacturer in Jaipur
Puf panel Manufacturer in Uttarakhand
Puf panel Manufacturer in Pune
Puf panel Manufacturer in Indore
Puf panel Manufacturer in Lucknow
Puf panel Manufacturer in Odisha
Puf panel Manufacturer in Agra
Puf panel Manufacturer in Raipur
Puf panel Manufacturer in Bhutan
Puf panel Manufacturer in Nepal
Puf panel Manufacturer in Bangladesh