Galvalume roofing sheet is one of the popular roofing and siding panels used everywhere. Since they cover the buildings in all type of weather and environments around the world as well as India, the popularity of Galvalume roofing sheets is growing day by day among architects, contractors, and building owners.
Mac Tech is well-known as galvalume roofing sheet manufacturer in Guwahati, Kolkata, Patna, Lucknow, Odisha, Raipur, Ghaziabad, Gurgaon, Jaipur etc.
Galvalume sheets are made of both sides of cold-rolled steel sheets using a hot-dip process that gives protection to the edges. Apart from, the layered coating of zinc and aluminum on the galvalume sheets provide primary protection such as aluminum acts as barrier protection, whereas zinc works against scratches by self-healing properties.
Mac Tech is one of the prominent manufacturers and traders of galvalume roofing sheet. Our skilled engineer's design on the best galvalume sheets, depending on the questions such as the performance, durability, stability, maintenance,and installation. In order to cater the roofing sheets, we offer the product which is suitable for the non-residential and residential purpose. These roofing sheets are made of steel and coated with of standard amount of aluminum and zinc that work as superior reflectance in the sunlight.
Due to reflectance property, roof panels reduce the heat absorption and cool the room temperature. Apart from, their re-emissive pigments manage the energy efficiency and provide protection from corrosion. If you want to buy such galvalume roofing sheets for your any type of roofing place a call to us and get your one of the best product at your doorstep.
Description :-
Product Details :-
Area of Application
Residential & Commercial
Brand
Bhushan Steel
Coating Thickness (mm)
20 micron
Color
Blue
Effective Cover Width (mm)
1000mm
Manufacturing Technique
Cold Rolled
Material
Steel / Stainless Steel, Aluminum
Material Grade
Is1397
Overall Width (mm)
1060 mm
Pitch (mm)
200 mm
Tensile Strength (Mpa)
550 mpa
Thickness of Sheet
0.45 mm
Weight of Sheet per Sq mtr Area (kg)
4.25
Standard Followed
AS1397
Yield Strength
550MPa
Length
1000 mm to 12000 mm
Combination of
55 % Al, 43.4% Zn, 1.5% Si
Metallic Coating
Zinc- Aluminium alloy coating AZ150 higher or lower coationg optional
Paint Thickness 1
8-22 Microns on Top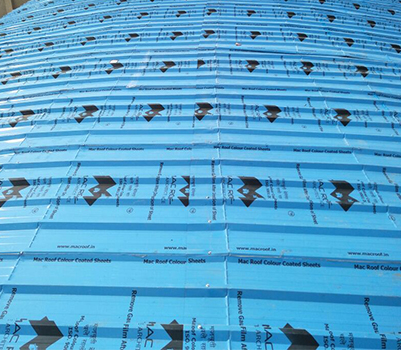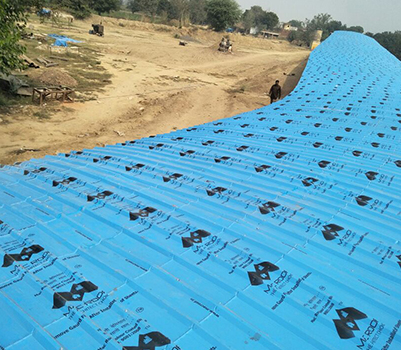 OUR NETWORK AREA
Galvalume Roofing Sheet Manufacturer in Kolkata
Galvalume Roofing Sheet Manufacturer in Patna
Galvalume Roofing Sheet Manufacturer in Ghaziabad
Galvalume Roofing Sheet Manufacturer in Gurgaon
Galvalume Roofing Sheet Manufacturer in Jaipur
Galvalume Roofing Sheet Manufacturer in Uttarakhand
Galvalume Roofing Sheet Manufacturer in Pune
Galvalume Roofing Sheet Manufacturer in Indore
Galvalume Roofing Sheet Manufacturer in Lucknow
Galvalume Roofing Sheet Manufacturer in Odisha
Galvalume Roofing Sheet Manufacturer in Agra
Galvalume Roofing Sheet Manufacturer in Raipur
Galvalume Roofing Sheet Manufacturer in Guwahati
Galvalume roofing sheet Manufacturer in Bhutan
Galvalume roofing sheet Manufacturer in Nepal
Galvalume roofing sheet Manufacturer in Bangladesh