Description
Providing you the best range of Deck Sheet with effective & timely delivery.
Approx Price: Rs 62 /Kilogram
Product Details :-
Surface Treatment
Galvanised
Base Metal
High tensile structural grade steel
Covered width
910 mm
Thickness
0.80mm-1.20mm
Coating Mass
120, 180 & 275 GSM
Length
upto 12 m
Yield Strength
250 MPA
Available Thickness
0.8mm/1mm/1.2mm
Crest Depth
44 mm
Pitch
130 mm
Sheet width
960 mm
Deck Sheets are galvanized and are used as a permanent formwork or composite floor system. This sheet binds with concrete slab and together forms a portion of the floor structure. The linking between concrete and the floor deck happens by a system that is built into the deck, creating a reinforced concrete slab. The fast and simple installation makes these sheets widely demanded in the market.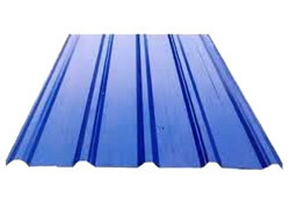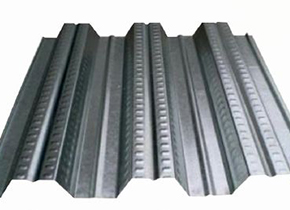 The sheets ensure strong and reliable shear bond performance, which is improved by cross embossing located in the profile.